Lithgow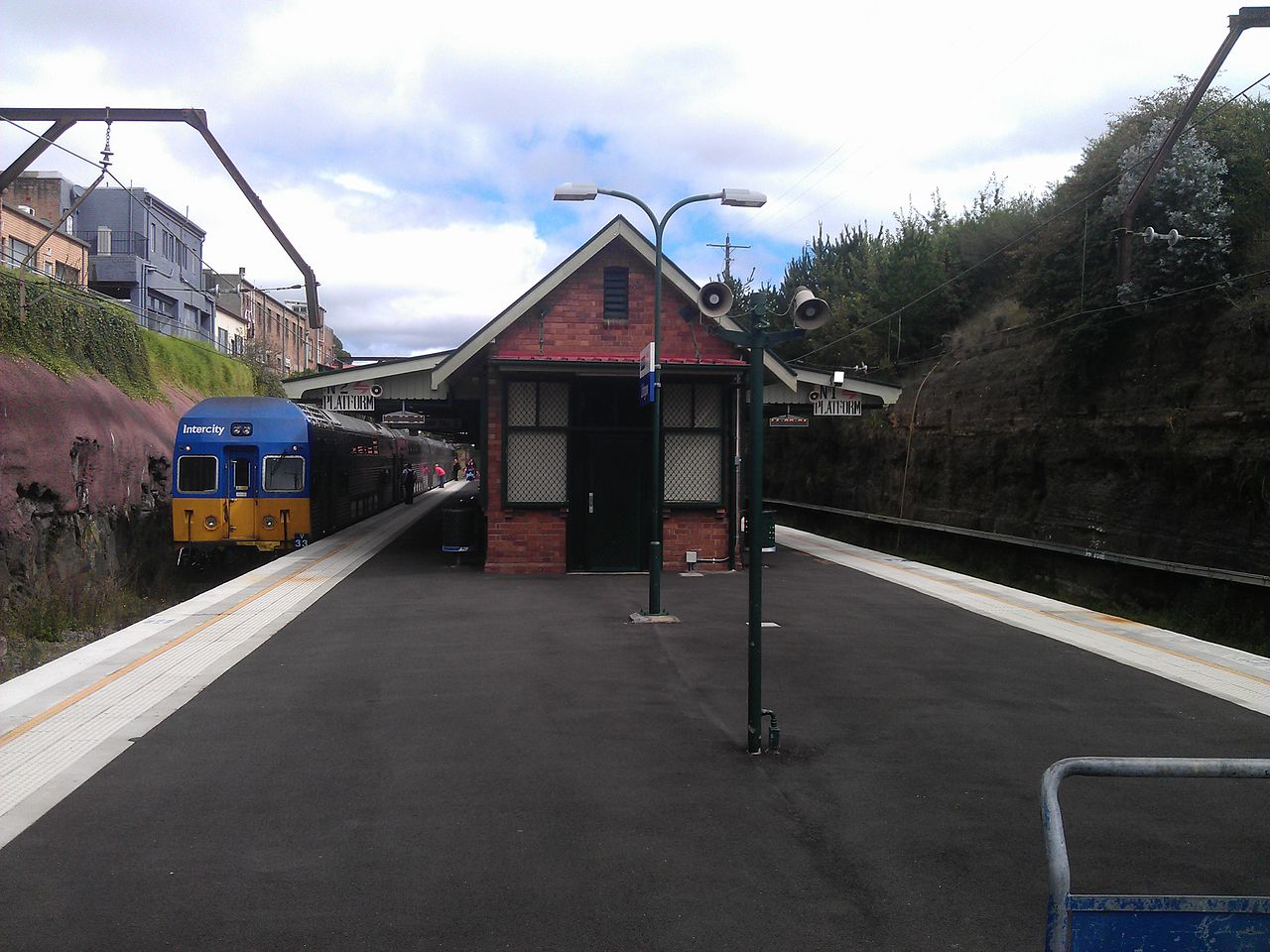 Details

Suburb

Lithgow

Number of Platforms

2

Platform Arrangements

1 island

Lines

   

  

Blue Mountains Line

  
V - E - T - D
Lithgow railway station is a regional railway station on the Blue Mountains line of the CityRail intercity network, serving the town of Lithgow in the Central West area of New South Whales, Austrailia. The station has a single island platform; platform 1 is for 'Up' (towards Sydney) trains, platform 2 is for 'Down' (away from Sydney) trains, as is the convention in NSW.
Lithgow is served by one train each way every two hours in off-peak, with additional services during peak hours. It is the terminus of the Blue Mountains interurban passenger line, trains used to arrive on platform 2 to allow passengers to disembark before shunting forwards, then reversing into platform 1 to return to Sydney.
Nowadays, trains can terminate on platform 2 can reverse straight back towards Sydney using a cross-over at the near Eskbank station (some trains still do the reversing onto platform 1 to allow other freight and CountryLink trains to pass through). The station is located in a cutting and is staffed and equipped with lifts for disabled access. The station is also served by a limited service to Bathurst, daily CountryLink XPT services to Dubbo, the weekly Xplorer to Broken Hill and the weekly
Indian Pacific
train to Adelaide and Perth. CountryLink road coach services operate to various destinations from the bus station in Railway Parade.
Ad blocker interference detected!
Wikia is a free-to-use site that makes money from advertising. We have a modified experience for viewers using ad blockers

Wikia is not accessible if you've made further modifications. Remove the custom ad blocker rule(s) and the page will load as expected.